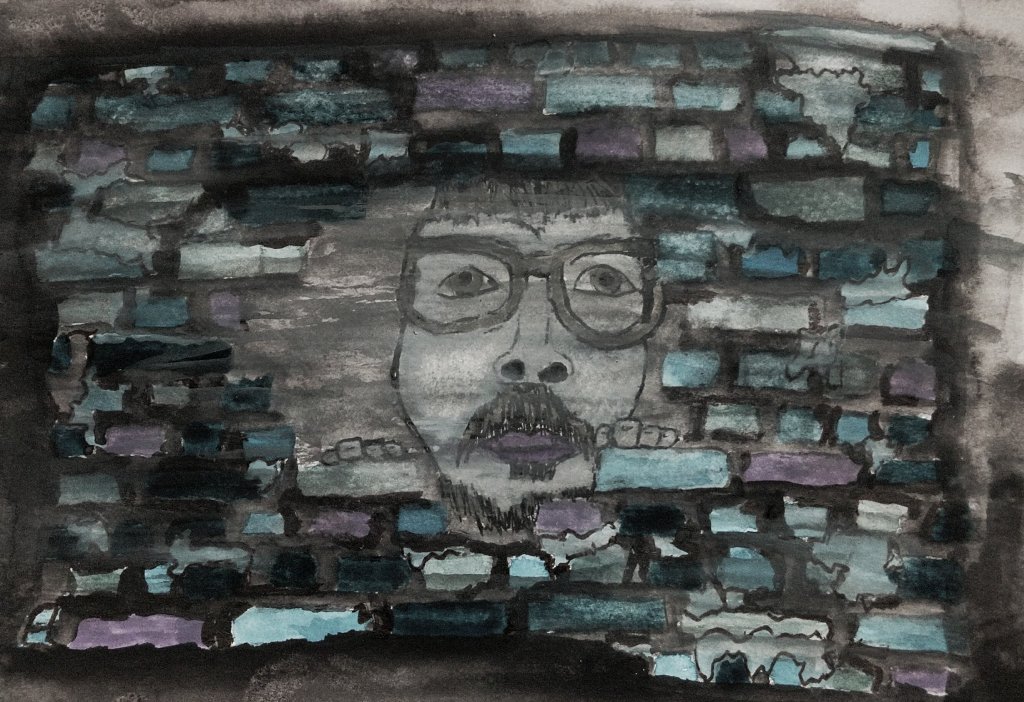 While sitting and listening in my recent group therapy I heard a lot of talk about the masks we wear. Like me, many of the people in the group are getting to know themselves. They expressed the desire to be around others who are authentic and genuine. This was a familiar feeling for me. I have struggled to make sense of this as well. Relationships flourish when we are vulnerable, but we can also have boundaries. How do we find balance between the two?
This Is Me
There's a danger in identifying with that which makes us neurally different than others. I have certainly fallen deeper into depression by declaring to the world that depression is all I am. We are not our injuries, disabilities, jobs, or parent's children. Each one of us is an individual. I simply wanted to state this upfront because it is important. If we are to be truly genuine, we are all the worries, feelings, thoughts, victories and failures together. We are not just one part of the whole. I recently heard poet, John O'Donohue, say this in an interview, "Identity is not biography."
Part of learning who I am means letting go, in a way. To really let emotions free is a scary process. I have always held them at bay and tried to control them. For example, I cannot cry in a job interview if a question evokes those emotions. It isn't socially acceptable to express our emotions freely. We must be humble in our success and persevere through pain. This societal messaging can seem like a systematic oppression when you're vulnerably exploring yourself. Once you open the valve, it is much harder to close. Thus, my mind can start to do some unhealthy comparison. I'm open and honest and the world is not. I must be the broken one. Personally, I find blame is often a sign that I'm not being honest with myself. Looking for faults in the world rather than acknowledging that I am hurt is a distraction. I am sad that others are still wearing masks and scared that maybe they are not. Maybe they do want to hurt me? All of these thoughts and emotions are within me, regardless if they are true or not, and it is my responsibility to welcome and respect them.
When I let myself be vulnerable, when I am authentically me, it is an alienating experience. One must be courageous to stay in that space out in a world that is black and white. In the larger society around us, we are right or wrong. There are very few places where emotions are freely accepted. Furthermore, I struggle to stay vulnerable because it is new to me. Going out into the public is like being covered in second degree burns in a sand storm.
"Why can't everyone be vulnerable and honest?" This question, a thought, comes in to bring me out of that emotional space. It builds and the frustration becomes resentment. Was I better off before, when I squashed the emotions? Maybe I am better off being alone because it hurts to get close to people?
Isolation and Solitude
There's a distinction between making space to process emotions and isolating. One I do consciously and the other is subconscious. One is work and the other is not. When I begin to question the world around me, I am once again, avoiding my feelings. I may think that I need some downtime and believe that I am doing some self-care by avoiding social situations. The question I have to ask myself is "what is the emotion behind the decision to stay home?" Is it fear of fitting in? Is it shame?
There's nothing wrong with solitude. At this point for me, it needs to be intentional. I am not protecting myself, but exploring without distraction. Can self-care be a cup of tea, a good book, or a movie? Maybe? For me, those often seem more like distractions from some emotion or situation I am avoiding. When given the opportunity to be social or stay home, 85% of the time the social situation is going to recharge my batteries more than staying home. Humans are social creatures. Anxiety, depression and other neural divergent conditions often encourage us to hide.
Friendship and Boundaries
What about our peeps? Can they be as genuine with us as we are with them? Again, 'maybe' is the answer. If it isn't us, we all have that "Debbie Downer" friend. We have the popular one, the chatty one, the artistic, new age one, etc. Our friends play different roles in our lives, just as we do in theirs. It can feel like rejection when you open up to someone and they do not reciprocate. People have individual tastes, though. My partner would not be open to your numerous stories of gruesome surgical blunders, but I would listen. Boundaries are healthy. If someone is truly your friend, you can explore boundaries with them shame-free. Through, open communication they can say, "I'd rather not discuss that." Likewise, you can say, "That makes me uncomfortable."
It can be very difficult to try to find boundaries in today's world. There's a culture of "Gotcha," a desire to call people out. As friends, I would hope we can respect each other's opinion. That's not always the case in the real world, of course. When we expose our emotions, things get uncomfortable. Maybe that's because we don't often speak with our hearts? If can tell a friend in passionate anger my opinion, can I not apologize with just as much sincere love?
Turning It On and Off
Is the switch to turn off my emotions behind my ear? My interior world before my breakdown was a place of paranoia, anxiety, and self loathing. A comment like, "Nice blog, Chris," would invoke questions of sarcasm. If not sarcastic, is the person feeling pity for me? Are they saying that because they think I want to hear it? In my mind, I could continue deeper and wonder what my late father or my deceased grandmother would think. Am I a disappointment? This is all to say that my interior world is a vast echo chamber. All of that and more can happen in the time it takes me to say thank you to the initial comment. Therefore, I don't have to turn my emotions off with a switch. I have plenty of space to process it.
As I said above, I feel very raw and exposed when I am vulnerable, but the best person to comfort me is always here. It's me. All those questions I asked after the comment are motivated by fear. It's a fear that I do not belong. Rather than express the fear with further questions to echo the fear, I can try to use the space to feel it. Welcoming the pain doesn't mean I have to tell the commenter. Perhaps those deeper issues of my father's opinion and feelings of failure may be better explored in solitude, but I can use my inner space to hold and welcome the emotion rather than more questions. Writing this here seems like one of those "in a perfect world" situations. Truthfully, I am not always capable of sitting with emotions.
Processing emotions is taxing. It can be exhausting. This is why people in my therapy group, and myself, struggle in a world that wears masks. We don't have the energy to put a mask back on. When we do, we feel inauthentic and that hurts. I thought I was finally getting to the core of my issues, but now I have to pretend that I am okay for the benefit of the world around me? It feels like a step backwards. I think my strategy is to be genuine with myself. I'll do my best not to wear a mask, but I will try to have boundaries. We are supposed to choose our battles, right?
Confidant
So, how do we find that close friend who we can be vulnerable with? Maybe we don't. Perhaps I can share my insecurities about my art with other artists, but my fear of being a terrible husband are behind a boundary in that case. Instead, I may address that directly with my partner, or a close friend who is also in a committed relationship. Yet, I cannot talk to my partner or friend about my artwork because I fear they won't understand. Does that make sense?
It can feel like change is impossible, but I like to remind myself that I am not the same person I was twenty minutes ago. Those things we experience can change and influence us. If people change, so do our relationships. Our confidant today, may only be an acquaintance next week. It sounds extreme, I know. Fiction in books and movies like to tell us that emotional bonds are forever, but we don't need to grieve every loss. My best friend lives miles away in another city with his family. If we talk once every three months, that's okay. Before, we may have been much closer, but we both have families now. I can embrace that with joy and some sadness. I can make a new friend and confidant. And, that person could move away, or explore a passion that similarly removes them from my life. I think the key is to value the present moment with those around you.
How do you find friends? There's lots of things written on the internet on this topic. I think the first step is to not isolate so much and be social. This is where I am at. This is the thing I can do at this moment. Before I go, thank you for reading this. I appreciate your encouragement and comments. Maybe we're friends?